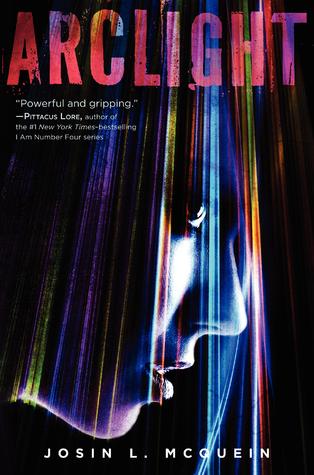 Arclight (Arclight #1),
by Josin L. McQuein
Genre: Young Adult Fiction, Dystopia, Science-Fiction, Romance, Mystery
Rating: 1.5/5 stars
Publication: April 23, 2013, by Greenwillow Books
Format: Hardcover Edition (borrowed)
Goodreads Summary:
No one crosses the wall of light . . . except for one girl who doesn't remember who she is, where she came from, or how she survived. A harrowing, powerful debut thriller about finding yourself and protecting your future—no matter how short and uncertain it may be.
The Arclight is the last defense. The Fade can't get in. Outside the Arclight's border of high-powered beams is the Dark. And between the Light and the Dark is the Grey, a narrow, barren no-man's-land. That's where the rescue team finds Marina, a lone teenage girl with no memory of the horrors she faced or the family she lost. Marina is the only person who has ever survived an encounter with the Fade. She's the first hope humanity has had in generations, but she could also be the catalyst for their final destruction. Because the Fade will stop at nothing to get her back. Marina knows it. Tobin, who's determined to take his revenge on the Fade, knows it. Anne-Marie, who just wishes it were all over, knows it.
When one of the Fade infiltrates the Arclight and Marina recognizes it, she will begin to unlock secrets she didn't even know she had. Who will Marina become? Who can she never be again?
DNF @ 175 pages.
"Those who speak become prey."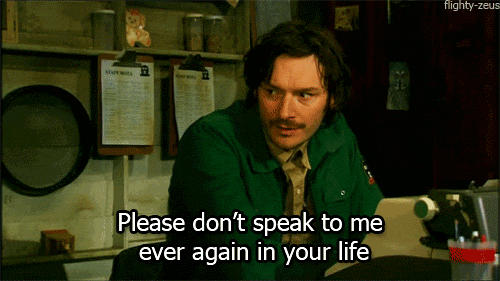 Haha. Never mind my insult to that pretty (and true) quote up there *points upward.* This book had a bunch of lovely quotes that were true, when you especially think about it. Want some science-fictional inspiration? Pick up this book. But if you don't really care for that and are like me--looking for a good storyline, relatable characters, and heart-pounding thrills, then please steer yourself away from this book. This had none of the following conditions that are stated above, (for the 175 pages that I did read) and it probably didn't pick up anywhere from there on. I was majorly disappointed with this book and how it ended up at 175 slow pages.
So in this science-fiction/dystopia world, everyone is hiding from the Fade. The world is divided into three parts, the Light, the Grey and the Dark, and each sector is strictly prohibited for specific people. The Grey is a no-man's land, and that's where a rescue team found Marina, a teenage girl with no memory of anything that happened to her in the past. She's everyone's hope. The Fade wants to get her back, and there's no way of stopping them, and Marina knows that pretty well because... The Fade is almost capable of doing anything. Throughout the novel, Marina is supposed to unlock secrets that she didn't even know existed and things about herself.
This has been on my must-buy TBR list for a while now. I've heard so many good things about the way that Josin McQuein takes you into her moving, captivating story and is unable to let you out, even after it's all over. When us reviewers hear about that sort of thing, then of course we're intrigued. And plus, look at that pretty and mysterious cover... although it doesn't really suit the style of the book very well.
Of course, this is a dystopia science-fiction novel. It's the first in a dualogy (with a part three in someone else's POV?) and dualogies usually really captivate me because we're all sick and tired of trilogies, right? This book had a lot of info-dumping about the world and its development, and some of the things didn't even question us before. I found myself skipping a paragraph of info and not missing out on anything. And skipping's not really a wise choice to make, but I was kind of forced to by my other conscience. (LOL)
The concept really could've built another better novel if it was taken into a different path. Many authors could really spice this concept up and make it better in many other ways. I feel like this author tried her hardest to keep us interested, but then lost track of our entertainment on the way. It definitely had the potential to be something BIG, but it didn't end up going that way.
When beginning this novel, I was very pleased with the amount of action that it began with. I was captivated from the start! As the whole Fade incident slowed down and the mystery began, everything turned slow-paced and stayed that way for the rest of the time I read this book. I just didn't feel a bit interested. I didn't care what would happen and the story wasn't going anywhere from there. I figured that the ending would be just the same, too, and I would've wasted my time.
I finally stopped at 175 pages, almost halfway through. It was mainly because of the plot, but the characters and amount of romance startled me as well. Marina was a character who really tried to be tough and kick-ass, but she just couldn't be like that and she was a total try-hard.
I couldn't really understand who and what the Fade was. It didn't make sense. That left me wondering a lot during the book.
The romance was really set up weirdly. One minute Marina and Tobin are kissing, the next they're completely ignoring each other.
I don't really care about what happened in the end of this book. It started off okay, and then went totally downhill. It'll either be a hit or miss for everyone. But from my opinion? Not recommended. Science-fiction can turn out better.