I think we all now know that fangirls are officially taking over the world… somewhat. Not many people know what us fangirls really are, and what we do, and in this book, Rainbow Rowell knew the perfect definition of our kind to really express who we really are, because… we are a big thing, and we should be more known throughout the world.
Add "fan" to the top of that, and you got it, Beyonce. :)
Is it just me… or does Simon Snow really resemble Harry Potter… okay, maybe it's just me.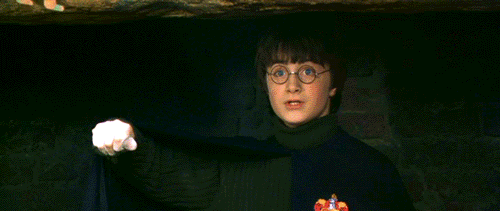 By the way, Simon Snow is the fictional character inside this fictional book (yes, this makes sense) who everyone is fingerling about, including the female protagonist, Cath. She's been a fan her entire life, with her twin sister Wren. They've read all of the books, reread them, hung out in Simon Snow forums, wrote fan fiction, and cosplayed as the characters. What more could they have done? Not much, let me tell you. So now, Cath's sister has grown out of the fandom, but Cath still believes that she always will be with it. The two girls are going to college, but Wren doesn't want to be Cath's roommate, and now, Cath is all on her own. Her roommate definitely has an attractive boyfriend. But, many other problems are on her mind: her dad, who's never been alone, her weird roommate, her handsome classmate and herself. She doesn't know if she could really do this. Can she move on without Simon Snow, the fictional character, always holding her hand?
After reading this, I definitely knew why everyone was obsessing over Rainbow Rowell and her latest novel. After reading Eleanor & Park, I just couldn't wait to get my hands out on this one. Rainbow creates a world for us readers that no author has ever done before, you feel connected, like in an aura, and you can't get out until the whole chaos is over.
I believe that one of the reasons why I adored this book so much would have to be because of the characters. They were so real, and fictional and crazy at the same time, but it wasn't hard to fall in love with them from the start.
I feel that the author has created something kick-ass for all of us readers and fangirls. She's showing all of the "haters" (ahah) out there that we are also special and when we really love something, we will support it. Rainbow knew the perfect piece to our puzzle, and I'm so happy that I read this book because now I know that us fangirls are really something special, and we're part of the new generation to live on!
P-O-W.