Sea of Shadows (Age of Legends),
by Kelley Armstrong
Genre: Young Adult Fiction, Medieval, Supernatural-Paranormal
Rating: 1.5/5 stars
Goodreads Summary:
In the Forest of the Dead, where the empire's worst criminals are exiled, twin sisters Moria and Ashyn are charged with a dangerous task. For they are the Keeper and the Seeker, and each year they must quiet the enraged souls of the damned.
Only this year, the souls will not be quieted.
Ambushed and separated by an ancient evil, the sisters' journey to find each other sends them far from the only home they've ever known. Accompanied by a stubborn imperial guard and a dashing condemned thief, the girls cross a once-empty wasteland, now filled with reawakened monsters of legend, as they travel to warn the emperor. But a terrible secret awaits them at court—one that will alter the balance of their world forever.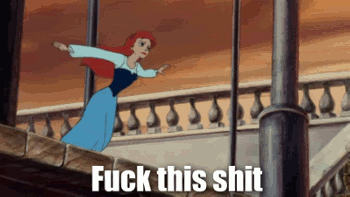 I had to, LOLOL. Ariel has done it again. :')
Every single time I pick up a Kelley Armstrong book, I am always left devastated and horribly disappointed and I always vowed not to ever pick up another of her books every again. Of course, I broke that promise and here I am, reading Sea of Shadows, her latest new novel that is the first in a trilogy... at least I think it is.
I've read mixed reviews about this one, and I absolutely didn't know what to expect because it had such an intriguing summary that captivated me. Medieval-paranormal books sound so interesting, and here is a book from Kelley Armstrong featuring the exact idea.
This sounded very Game-Of-Thrones-like. You know, there are hunters and fighters and all that, and then there's the paranormal/supernatural aspect of it that just "supposedly blows you away." As I crept into the novel, I found myself doubting the positive thoughts that had originally blew me away and grabbed me into reading this book.
So here we have two twins who's mother originally had to keep the whole "twin-secret" away from the public because it's forbidden. The twins are Ashyn and Moira. They have to travel the secret forest, blah, bah, blah and are accompanied by others who might be keeping a secret, we know the story.
I hated the characters so much. Is it just me... or was Kelley Armstrong trying to get away with the whole "opposite personalities" thing here? Nope, it's not just me. Ashyn and Moira were so annoying, I hated both of their POVs and I only liked Ronan from all the characters and I wished that the book would have stayed with his POV because the prologue really took me in, and then the rest of the book eventually threw me out.
Get out of my head, you hideous characters, and don't ever come back, you hear me? -_-
The plot was hideous destructively disgusting. I felt like there was NO sense in this at all and the same things were happening over and over again, and I felt like I was waiting for something happen. (Nothing did, by the way.) I was just sitting there with my mouth open when I dropped the book with 100 pages left. It made me so angry, and I just couldn't bear to think about it or pick it up ever again.
I find that Kelley Armstrong's books always have the same problems over and over again, I'm so stupid for giving her a chance again. I found that I'm too nice of a person when judging what books to read. :) *snickers*
Dislikes:
-about everything
-the characters
-the boring plot with no sense at all
-all the author's books
-setting
Likes:
-Ronan
-the idea/concept
-almost nothing
Here, I'm giving you a favour: don't pick this book up. Just don't.