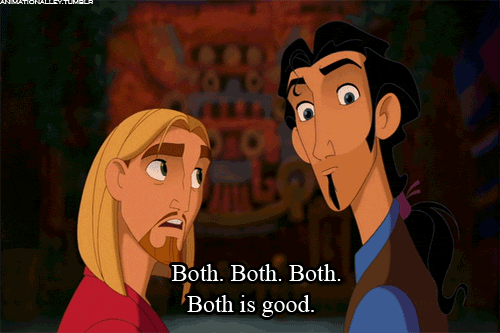 Just add, "All three are good." Bear with me, because this is the first "trio" A-Z post I've ever done. I JUST CAN'T. There's too many good books that begin with the letter "H!"
I was expecting for the worst with this one. It was sitting in my bookshelf for over a year, and I basically had to
force myself to pick it up,
and thank goodness I did, because it ended up to be one of the best angel books I've ever read besides Cynthia Hand's
Unearthly
trilogy.
Bethany, Ivy and Gabriel are three angels that are sent to Earth to bring some goodness after the overpower of darkness that has faded onto the humans. When Bethany, the youngest and most human, meets Xavier, she truly wonders the reason that she was sent to Earth for...
This was stunning. How can an author create such a beautiful story? It was so captivating and beautiful. Like when I was reading it, I actually thought, "Holy cow, this is just so beautiful." It was such a gentle, romantic love story that originates from something wondrous and deep. Woman angel falling in love with human man? Finally we get an unique situation.
Bethany was a strong main character. I really liked her thoughts and hearing what she thought of everything. She was a fantastic character who just seemed to flutter whenever she would cheer up.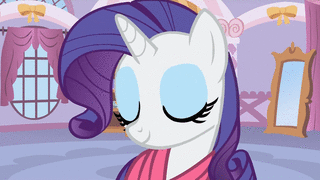 Next off, another one of my favourites, Hate List.
Right from when I started this novel, I kept thinking about what happened in Sandy Hook Elementary School not too long ago and about how it happened at a school, and how the gunman then pulled the trigger on himself. When you relate situations to books, you realize that you love the book even more. Jennifer Brown, the author, gives us a contemporary novel that deals with tough issues and helps us relate to what has happened in the past.
In Hate List, we have Valerie, who thankfully survived the shot from her boyfriend, Nick, who was the gunman in her school cafeteria's shooting. She keeps on thinking that it's her fault, and it partially is. After writing the Hate List, full of the names of the people that both Nick and Val hated, Nick tried to kill some of those people on that day. This is the journey of the times and stories of that fateful day, and the weeks and months surrounding it.
Valerie was a fantastic lead. This really was her story, and she outshone it. She was so relatable, so easy-going, you'd fall in love with her and her thoughts immediately. I felt so bad for her because there was so much chaos and drama to deal with after what happened, but I guess you could say that the author wanted readers to have that sort of sympathy towards her. It's better to feel sorry for the character than hate them, right?
Overall, this novel was beyond exceptional. It deals with real-life issues in an extremely beautiful way.
So what caught my attention of this book was that fact that it is "Now a major motion picture event." I really begin to fangirl when books turn into movies, and this was one of those cases. So I bought the book, then luckily found the movie, read the book, and watched the movie right after I finished the movie, which was all in one night. I remember sitting with my mom until 1 AM watching this amazing movie.
This book was so short, almost 200 pages I think?, but there was so much going on and the story was just spectacular, it doesn't really matter because of the length, what's inside really matters. Okay, I sound too cheesy now.
No, no, no. -.-
When I read the summary for this one, I was sucked in right away. The concept was so different, so gorgeous. I've never read a book about wars in the future, or near future. Seeing the way people deal with these type of catastrophic events is so stunning, because when we think about it, we never would know what to do if this happened to us. This book really caused me to start thinking about life and how fortunate we are to live in peaceful places, at least some peaceful places. The world today is even dystopian, there are tons of problems that are going on, and this book truly shows that the problems will keep occurring, but we have to carry on. Wow, that was deep.
This book was really fast-paced. I never got bored at all, not one tiny bit. The author's thoughts and ideas bloomed from a tiny sprout to a full-grown gorgeous monstrosity. The whole story is beautiful, and it definitely is one of my favourites, and always will be.
Daisy was an astonishing, let me repeat astonishing character. She was super intelligent, independent, and confident, even though she had a lot going through her mind at the time, including everything about her mother and all. I loved Piper so much, she reminded me of my sister, a little girl who has an old mind, who is so adorable and knows much about life even though she's lived for nine years. I cried whenever she cried, and laughed whenever she laughed. Meg Rosoff created characters that were so relatable, and so real. I never wanted to let them go.
The only thing that bugged me was the confusion if Eddie was Daisy's cousin or not, did anyone catch the truth? I must have been so lost in the gorgeous world of How I Live Now that I didn't even catch that.
This book was amazing and I adored it with all my heart. I loved both the book and the movie, they both were alike in some ways, but some things were different. GORGEOUS AND I'M OBSESSED.
The movie was BEYOND AMAZING AS WELL. Saoirse Ronan it is? is a fantastic gorgeous actress to play Daisy, and the perfect person I had in mind.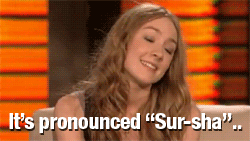 These three books are absolutely EXCELLENT. I'd highly recommend that you should pick them up ASAP. They aren't similar at all, but each of them have something special in them, and hopefully you'll find that specialty. :)